Paying your last respects with a Horse drawn Funeral is such a traditional and dignified way for your loved one's last journey.
Driven by expert Carriage Masters the pair of black Fresian horses are truly breathtaking & immaculately turned out.
The horses behave with impeccable manners as if they know instinctively how important their role is.
Such a respectful way for you to pay your last respects to someone so dear.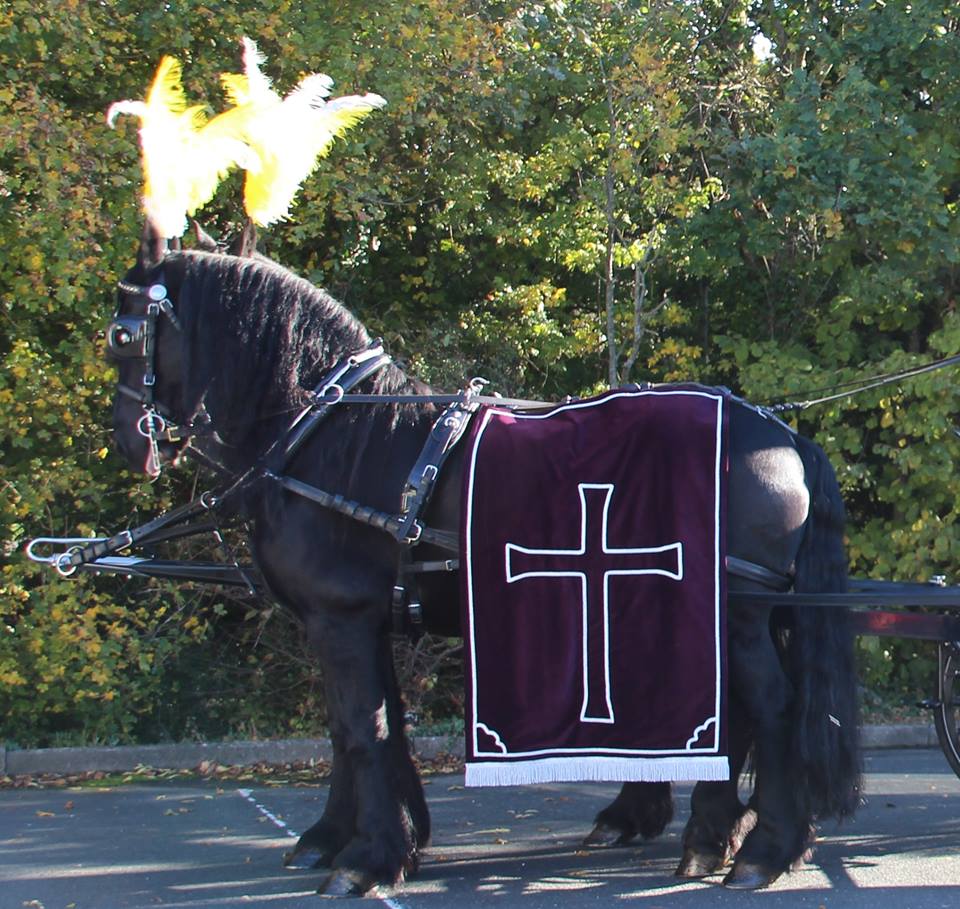 "A death is not the extinguishing of a light, but the putting out of the lamp because the dawn has come." – Rabindranath Tagore


---
For more details please contact us – The cost for the horse drawn hearse is £600